Franklin Academy Admissions
We welcome you to explore our website, our school, and our community! We look forward to working with you as you move forward in the admissions process.
We are an accredited and nationally acclaimed School of Excellence and the only private k-12 school in the Twin Cities (and one of a handful of schools in the world) that is specifically designed for students with autism spectrum disorder and individual learning needs.
At Franklin Academy our Lower School (Kindergarten to 5th grade), Middle School (6th to 8th grade) and Upper School (grades 9-12) share one school, inspiring each other, supporting each other, challenging each other, and together, we are The Exceptional School for Exceptional Learners.
Finding the right school for your son, daughter, granddaughter, grandson, niece, nephew or friend can be a daunting task. Franklin Academy has an admissions process that is designed so the applicant, parents or guardian, and the school can make an informed decision about whether the Academy will be the right fit for your child.
Now accepting applications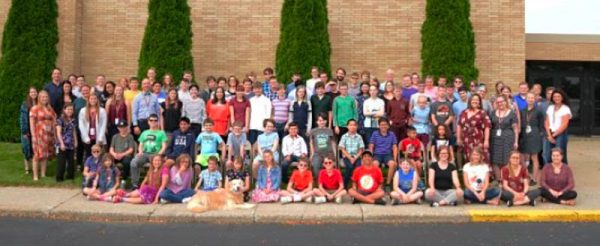 We are now accepting applications for the 2022-23 School Year. Please view the Admissions Process section below to begin the application process, or call (952) 737-6900 to find out more information.
Application Information
Click on the title to view more information.
If questions should arise pertaining to the admission policies or procedures, please contact admissions at (952) 230-0607 or admissions@franklinmn.org